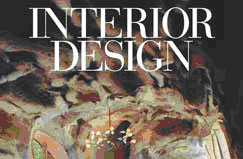 Barone Design Group Toasts 20th Anniversary
Houston-based firm has gone from local to global, with projects in Asia, South America and across North America.
By Staff
Interior Design — 12/3/2004
Barone Design Group, the Houston, Texas-based architecture and interiors firm led by C.E.O. and co-founder Ann Wagner, is celebrating its 20th anniversary. During the firm's two decades of existence, it has completed a wide range of projects for global corporations including Shell, Exxon, Amoco and Veritas Software. Ranked as a top firm by the Houston Business Journal for nearly a decade, Barone Design Group is also an Interior Design Giant, whose capabilities include designing corporate workplace environments and highly technical, industrial, research and development and manufacturing facilities.
Recent projects include designing an internal business operation center overseas for a leading Global 100 company, creating a state-of-the-art virtual reality room for viewing three-dimensional seismic images of earth and designing corporate jets. In its infancy, the firm primarily took on Houston-based projects, but it the past several years, Barone Design Group has completed international projects in Asia, South America and all across North America .
Offering clients full project management capabilities, the firm guides clients from inception to completion, managing every stage. The firm offers LEED program coordination for the design of "green" environments and is certified as a Women-Owned Business Enterprise and is also HUB (Historically Underutilized Business)-certified.
© 2004, Reed Business Information, a division of Reed Elsevier Inc. All Rights Reserved